Tata Winger School Van
A COMFORTABLE RIDE FOR THE LITTLE ONES!
Gone are the days when students had to travel in jam-packed vans or public transport. The Winger School Van is here, to make every ride smooth and enjoyable. To transport children to and from school in absolute comfort, Winger School Multi Purpose utility Van is the perfect choice. Its spacious and airy interiors ensure that students enjoy a truly comfortable ride all the way. As India's first School Van, the Winger School Van offers the best of both worlds - the little ones can have the comfort of a car and the spaciousness of a bus at the same time.
WINGER MULTI PURPOSE VEHICLE (MPV) COMES IN ONE VARIANT FOR SCHOOLS
What sets apart the Winger School Van is a combination of the following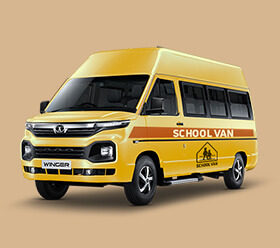 Innovative design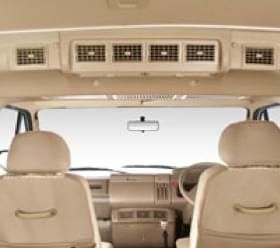 Dual ac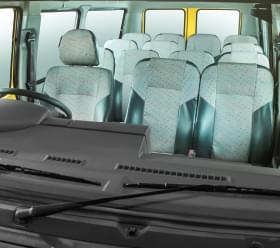 Abundant Space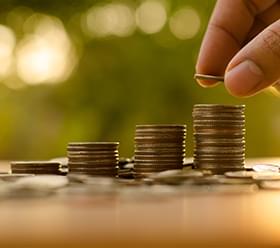 Minimum Transportation costs
Together, these features make this small and compact School Van the ideal choice of every school for transporting its students with safety and comfort.
One-of-a-kind design...
The engine and driveline compartments of the Winger School Van have been compressed to maximize the space available for students. This unique arrangement characteristic of Winger makes space for 13 comfortable front-facing seats.Moreover, space and comfortable seating are matched by an unbelievable price, making the Winger School Van a natural choice!
A pleasant drive...
Unique monocoque construction of the Winger School Van ensures low levels of Noise, Vibration and Harshness just like cars.The Winger School Van has Front Independent Suspension and anti-roll bars with hydraulic telescopic shock absorber to ensure a smooth ride irrespective of road conditions.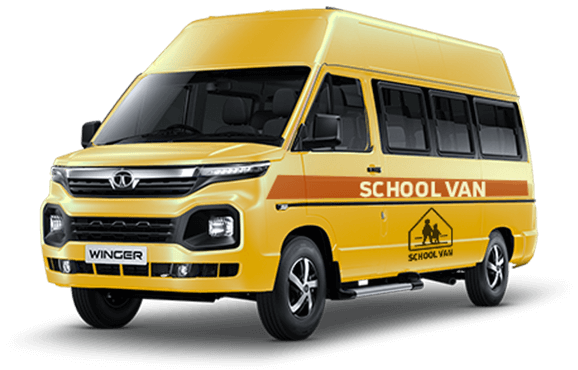 Safe and secure...
The Winger School Van has an efficient brake system with LSPV (Load Sensing Proportional Valve) to ensure that every ride for the children is absolutely safe and secure.
The low centre of gravity of the Winger School Van ensures better stability thus augmenting the safety aspects of the vehicle.
Fog lamps offer excellent visibility during winter thereby making the Winger School Van an all-weather transportation vehicle for your kids.
Right at the doorstep...
The Winger School Van comes with company-fitted Power Steering along with a small turning circle radius of 5.65 m. This ensures good manoeuvrability thereby resulting in an easy drive even on narrow roads.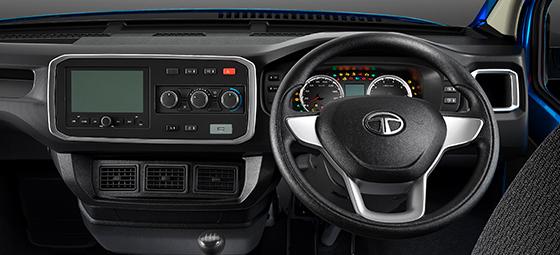 Zero-worry maintenance
The Winger School Van is as easy to maintain as a private car, thereby ensuring lower maintenance costs. International in looks, yet 100% indigenous, it comes with a warranty of 3 year/ 3 lac Km., whichever is earlier... Winger can even be used as a picnic van for kids and staff on weekends!