Tata Winger Staff Van
Best in class mileage, Best in class comfort, Best in class earnings
Trust Tata Motors to set the trend in the world of automobiles. The company now offers you a new 9-13 Seater Passenger Multi purpose utility Vehicle ( MPV ), specially designed for use as a staff transportation vehicle.
Why 3 vehicles when you have Winger?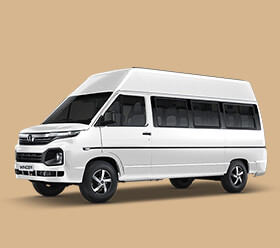 Innovative design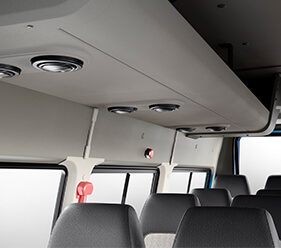 Dual ac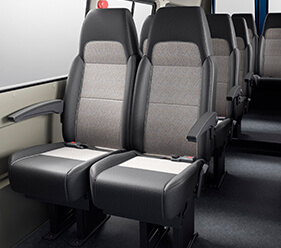 Abundant space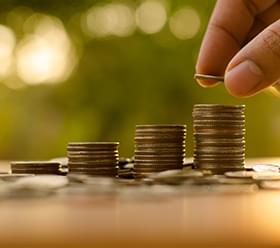 Minimum transportation costs
How is winger a wise choice?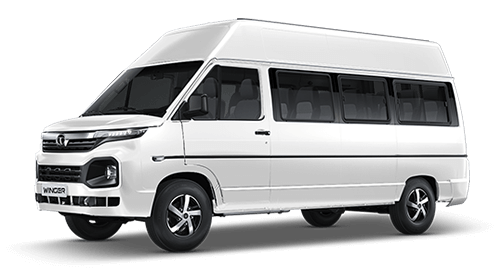 Winger is the most economical vehicle in its class. This 9-15 Seater passenger vehicle comes at an unbelievably affordable price and replaces as many as three smaller vehicles you may be presently using. You end up enjoying two distinct advantages.
Winger has the following unmatched features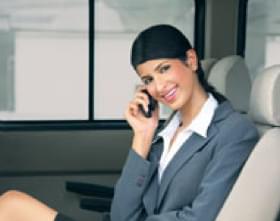 Sleek, smart, spacious with all high comfort front facing seats made from soft dual tone PVC lined fabric. Environment friendly.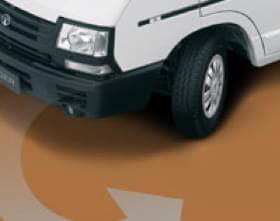 High Manoeuvrability due to short turning radius enables it to run even on narrow roads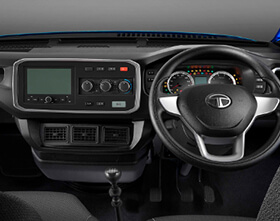 Power steering with easy gear shift for a car like feel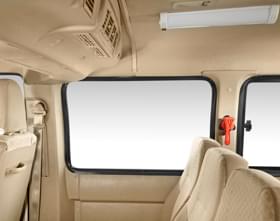 Monocoque lightweight body construction ensures low NVH (Noise, Vibration and Harshness) similar to cars. High stability due to low centre of gravity
A smooth and relaxing travel experience
Both passenger and driver comfort are what makes Winger an unmatched Front independent suspension, anti-roll bars with hydraulic shock absorbers give a travel experience that keeps the travellers smiling all the way!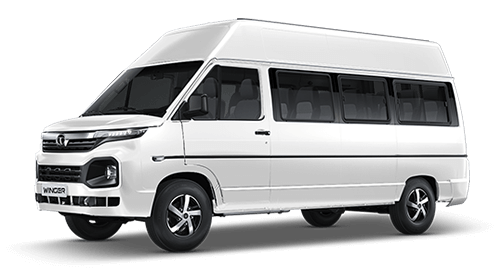 9-15 Seater Passenger Vehicle - Ideal for staff transportation